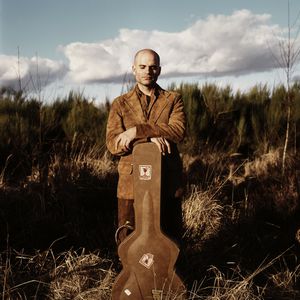 Photo by Sylvain Gripoix
What wrote Pierre about "Chapter One: NOLA Improvisations"
Risk and naivety. These are the words that best express the spirit of this debut album. Driven by intuition, this album feels like a rite of passage, I went to record it alone in Louisiana, because I simply couldn't wait and Louisiana is the birthplace of the music that inspires me.
I didn't know a thing about New Orleans, except what I had come across leafing through books (by Lee Burke) and in films (by Jim Jarmusch) that I have been gorging on avidly for the last 20 years! When I set foot there I had a few gems in mind, deceptively simple tunes that I had dusted off - Mule Variations by Tom Waits, Gris-Gris by Dr John, and Perfect Day by Chris Whitley. I smiled to myself thinking of Hank Jones and his keen sense of form and of Marc Ribot and his insatiable liberty.
Mark Bingham was the sound engineer capable of getting the ruggedness of tone I was after without compromising on finesse…a bit like a threadbare rug in a photo; certainly ragged but chosen and positioned carefully as the centre piece of the room.
My desire to make an album that was a true likeness of myself dictated the rules of the recording: all 'live' and improvised on the spot, or almost. Like Coltrane, I only knew what the end of the melodies would sound like; like Émigré, I had no idea of the starting point: a metro ticket slipped between the strings…
This adventure would be as far removed as possible from a polished, self-contained album as possible, embellished by editing tricks and touched up here and there. The result: a gritty album skating on thin ice. Sincere. I assume total responsibility for its faults and misdemeanours. To have stuck on the accidental tangents to the music would have gone against my principles: to take risks, merge cultures and, above all, to tell stories.
Pierre DURAND